Kevin Kochiss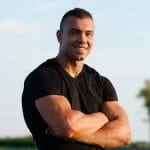 Owner, CEO, Performance Coach
(MS, CSCS, FMS, PN1)
Kevin Kochiss the CEO and founder of KMK and is a certified strength and conditioning specialist. Fitness and athletic performance have always been his passion. He was a multi-sport athlete throughout his life and was fortunate enough to participate in collegiate athletics for the University of Rhode Island. At the University of Rhode Island, he received his Bachelor's Degree in Exercise Science, as well as his certification as a strength and conditioning specialist from the National Strength and Conditioning Association (NSCA). He is an active NSCA member and is constantly learning about new research in his field. After graduating, he was able to land an internship at Yale University where he exclusively programmed workouts for the men and women's golf and tennis teams, as well as assisted in all varsity team training, including the 2018 Division 1 National Champion Lacrosse team. From there, he furthered his education by earning his Master's Degree in Human Performance with a concentration in Sports Medicine at Southern Connecticut State University. He is currently the Director of Strength and Conditioning at Fairfield Prep.
Justin Thomas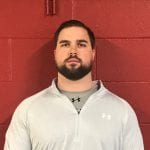 Performance Coach
(MS Exercise Science/Human Performance, CSCS)
Justin Thomas is the Director of Performance at KMK. He is a former collegiate athlete at both Western New England University and Southern Connecticut State University where he played middle linebacker and completed his Bachelor's Degree in Exercise Science and got his certification in strength and conditioning (CSCS). Justin has been working in the strength and conditioning field since 2014 and worked in the rehab/clinical setting for 3 years prior to getting his Master's Degree in Science Education and is now a high school science teacher at Wilton High School. Justin is a certified coach by the state of Connecticut and serves as a varsity football coach (Fairfield Prep) and a pitching coach (Weston High School) and has over 7 years of coaching experience. Justin has since completed his Master's Degree in Exercise Science with a concentration in Human Performance.
Nick Casablanca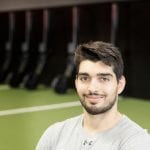 Performance Coach
(MS Exercise Science, CSCS, USAW)
Sports training has been a passion of Nick's for over 20 years, particularly with ice hockey and weightlifting. He has played 5 years of competitive hockey and went on to pursue his passions by earning his Exercise Science degree at Xavier University in 2017 and his Master's Degree from the University of Cincinnati in 2019. Nick has also obtained USAW and CSCS certifications during his time as an intern at the collegiate D1 level. He will be going into his fifth year as a strength and conditioning coach, with his previous four being a combination of experiences learned at both the high school and college levels.
Seth Miller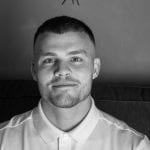 Performance Coach
(BS Exercise Science, CSCS)
Seth is an NSCA Certified Strength & Conditioning Coach at KMK. During his high school years, he found an affinity for weight training and fitness. He participated in and was captain for both his soccer and wrestling teams. He attended Central Connecticut State University where he graduated with a Bachelors degree in Exercise Science. He has also completed and won multiple bodybuilding shows. Seth has been training athletes for over 6 years.
Juliana Capozziello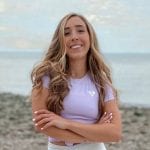 Personal Trainer
Juliana Capozziello is an American Council on Exercise Certified Personal Trainer. A lifelong gymnast, Juliana believes that movement is a necessary component of physical and mental wellness.
Juliana helps clients build confidence in the gym while creating healthy habits. She created an Instagram platform (@juliexfit) that has reached over 20,000 worldwide individuals. Through this she developed an online coaching business and since has worked with over a thousand individuals to help them achieve their goals.
Her style of coaching goes way beyond helping people look the best they ever had, that's given, she also focuses on performance, mindset, motivation, and lifestyle. Juliana strives to help others transform their lives by empowering and educating those she works with.
Jeff Sharnick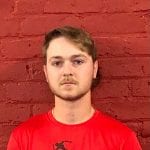 Business Performance Analyst
Jeff Sharnick is the Business Performance Analyst at KMK. Jeff is currently a senior at Dean College where he is a catcher and first baseman for the baseball team. He has been the team captain for the past three seasons. As a student, Jeff is part of Dean's School of Business where his studies are focused on Sports Management. He is a 4.0 student through his first three years of college and is scheduled to graduate in May of 2021. Jeff has multiple accreditations for advanced proficiency in data analysis as well as multiple awards for his excellence in both accounting and business. Jeff also has a passion for coaching as he has previously coached for multiple seasons with Baseball U Connecticut, an elite college prep baseball program in the state of Connecticut. Upon graduation in the Spring of 2021, Jeff plans on attending grad school in pursuit of a degree in either coaching or kinesiology.
Certified Strength and Conditioning Specialists® (CSCS®) are professionals who apply scientific knowledge to train athletes for the primary goal of improving athletic performance. They conduct sport-specific testing sessions, design and implement safe and effective strength training and conditioning programs and provide guidance regarding nutrition and injury prevention. Recognizing that their area of expertise is separate and distinct, CSCSs consult with and refer athletes to other professionals when appropriate.
-NSCA.com
CSCS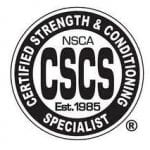 National Academy of Sports Medicine:
NASM certifications are the most sought after in the personal trainer industry, as its systems and methodologies represent the "gold standard" in fitness. In fact, the organization's certifications require the most comprehensive knowledge of human movement science, functional anatomy, physiology and kinesiology, as well as functional assessment and program design. NASM solution-focused certifications create trainers who enhance the performance and knowledge of their fitness staff, provide a consistent training experience, and help reduce injuries. -NASM.org
NASM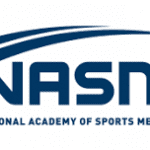 The Precision Nutrition Level 1 Certification is the world's most respected nutrition education program. Taken by over 70,000 health and fitness professionals, it gives you the knowledge, systems, and tools you need to feel confident and qualified to coach nutrition with anyone.
Developed over 15 years, and proven with over 100,000 clients, the Precision Nutrition curriculum stands alone as the authority on the science of nutrition and the art of coaching. -PrecisionNutrition.com
PN1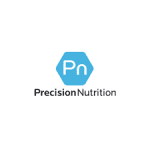 USA Weightlifting, otherwise known as USAW, is the national governing body overseeing the sport of weightlifting in the United States. USAW is a member of the United States Olympic Committee (USOC), responsible for conducting weightlifting programs throughout the country, and a member of the International Weightlifting Federation (IWF). Top competitors are selected by USAW to compete in major international events such as the Olympic Games, World Championships, World Junior Championships, Pan American Championships and Pan American Games. -TeamUSA.org
USAW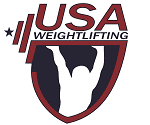 Functional Movement Screen (FMS): Recognize movement patterns that support work, sports and daily activities.
Understand the true relationship that movement patterns play in our health and fitness goals.
Identify principles to support the importance of movement screening.
Explain the role of mobility, motor control, and functional patterns in fundamental movement.
Demonstrate the use of the Functional Movement Screen instructions and procedures. -FunctionalMovement.com
FMS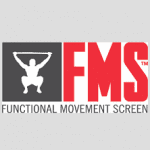 The U.S. Track & Field and Cross Country Coaches Association is a New Orleans, Louisiana-based professional association representing men's and women's cross country and track & field coaches in the United States. The organization has about 8,000 members. 94% of NCAA track & field programs are members of USTFCCCA.
USTFCCCA